Hypertension2021 goes virtual
Back
NEWS DETAIL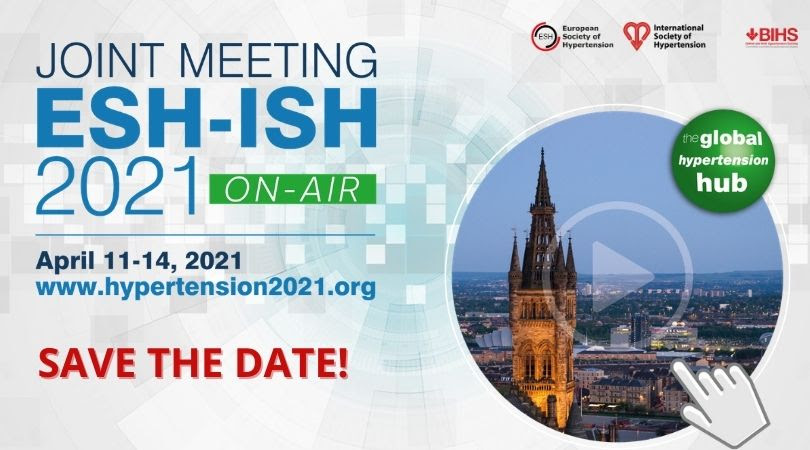 In view of the global unprecedented situation related to COVID-19, we inform you that the ESH-ISH Joint Meeting will be conducted as a fully virtual congress.
The European and International Society of Hypertension meetings are the largest scientific events in hypertension worldwide, it is only every 6 years that we bring both societies together and it is very important for the entire hypertension community that we succeed to get to connect a large number of delegates, who will be able to interact and network with well-known experts and opinion leaders. We look forward your active participation and support!
We are all working hard to ensure that the Joint ESH-ISH ON-AIR Meeting will become a huge success.
WE ARE CONFIDENT IT WILL BE WORTH THE WAIT!
The Benefits of Joining INASH
Join inash to receive the latest hypertension news, featured in our publications. open to all current health care professionals and every member of the community.