Back
event DETAIL
event
Latest Updates In Hypertension Management: From Guideline To Clinical Practice
19 August 2020 - 22 August 2020
Description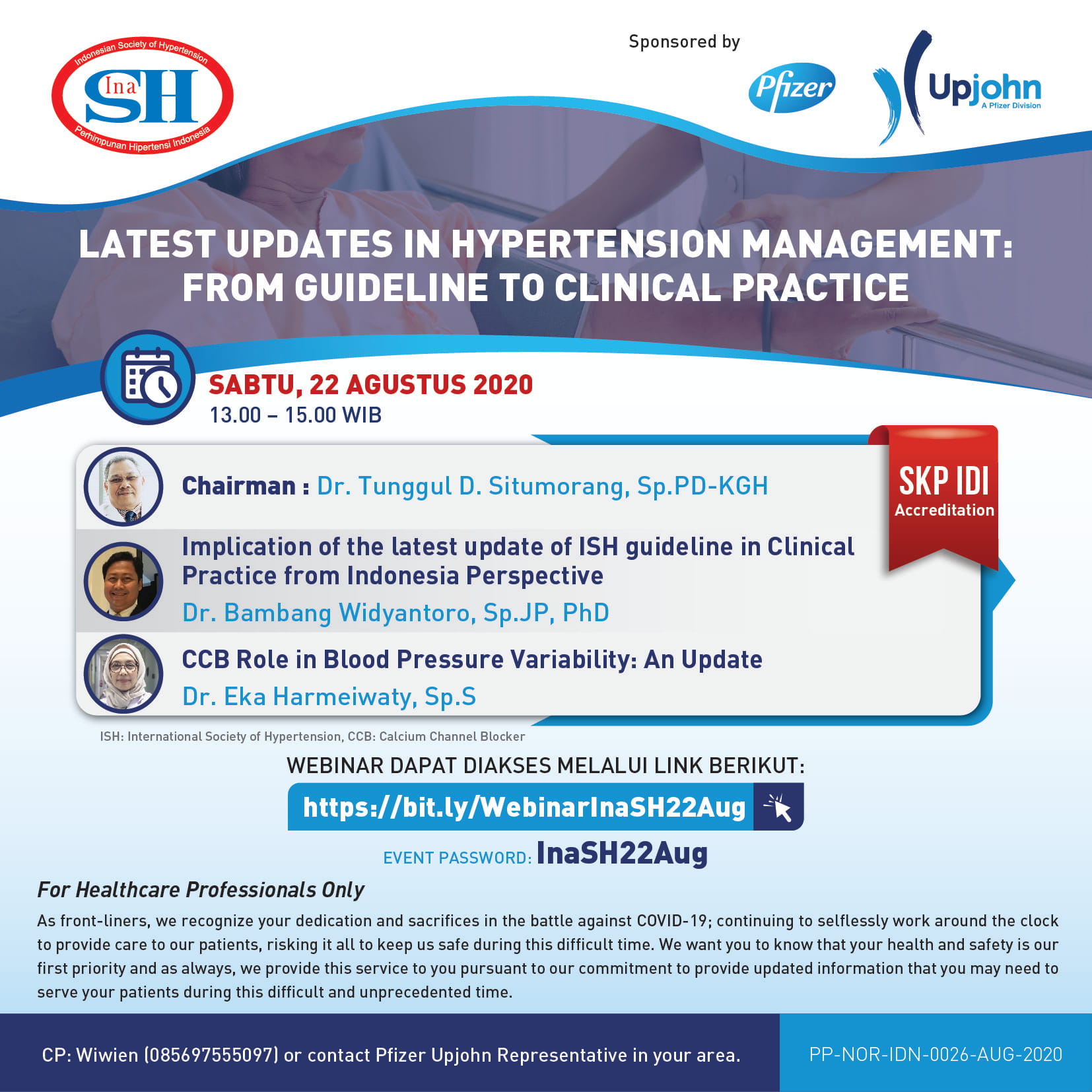 Latest Updates in Hypertension Management: From Guideline to Clinical Practice
Saturday, 22nd August 2020
13:00 – 15.00 WIB
HOW TO JOIN
Link: https://bit.ly/WebinarInaSH22Aug
Meeting Password: InaSH22Aug
Download Cisco WEBEX App from :
1. Google Play (Android ) : http://play.google.com/store/apps/details?id=com.cisco.webex.meetings
2. App Store (Iphone, Ipad) : http://apps.apple.com/us/app/cisco-webex-meetings/id298844386
3. Desktop & Laptop (Windos / Mac OS) : http://www.webex.com/downloads.html
Health Care Professional ONLY
USE EARPHONE FOR BEST QUALITY
The Benefits of Joining INASH
Join inash to receive the latest hypertension news, featured in our publications. open to all current health care professionals and every member of the community.